If it takes me a while to answer your e-mails, or if you're wondering why you don't see me on iChat or AIM…there's a very good reason why: this beautiful little girl who was born on September 26, 2008 at 11:31 pm. This is my daughter, Brenna Clare Murphy, and she and her mother are doing wonderfully.
I thought I'd "frame" this photo in a manner appropriate for the web site. 🙂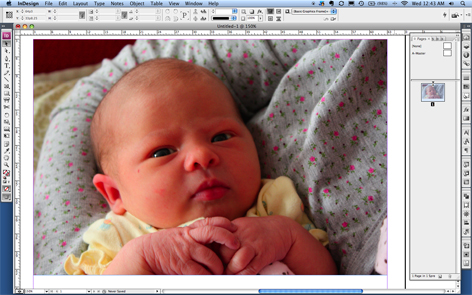 You can follow any responses to this entry through the RSS 2.0 feed. Both comments and pings are currently closed.